Webspinner offers an all-inclusive suite of tight, sleek web designs at a fraction of the cost of larger agencies. Located in-house right here in Staten Island, a ferry ride away from offices in New York City.
Look no further.
Improving traffic, wearing a
white hat
We love to see results for our clients at WebSpinner, you can trust us there. Another thing we love is results that withstand the test of time. Doing things the right way and seeing real results is our mantra. Say it with us…
WebSpinner will set your website up with long-term, sustainable results that will keep you on good terms with search engines. It may take a little bit longer, but it's well worth it. We don't take shortcuts. Our results are real, our traffic converts, and you end up with warm leads.
Our Services:
A few of the things we do at WebSpinner.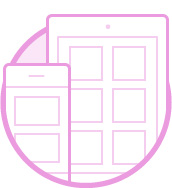 Web Design & Development
Our web design focuses on responsive web designs and a high quality user experience from contact to conversion.
Hitting your goals is about answering user search intent quickly.
Our award winning platform creates sleek, modern sites. Our conversion rates are higher because we use appropriate calls to action and high quality content with your brand personality in mind as a guideline.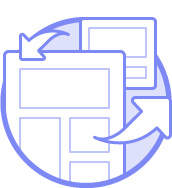 Content Marketing
Creating good content is a simple process once you realize who you are creating the content for.
Our user-centric content planning system keeps the user at the center of our brainstorming, where they deserve to be.
Users first is our content lab mantra at WebSpinner. Once we know who we are developing content for, we are able to provide them with useful marketing when and where they want to see it.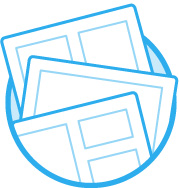 Search Engine Optimization (SEO)
SEO is the process of making your web pages, posts, and content as search engine friendly as possible.
By putting the proper technical aspects in place and making sure our content is properly written, we give you the best possible chance to rise to page one, rank one, and beyond to specialized SERP features. (Read in more detail on the SEO page.)
Using nothing but the best practices in SEO to keep us moving up as well as on good terms with search engines.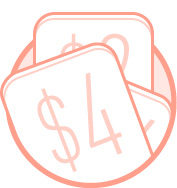 Link Building
Google knows more and more every day about how users behave on your site. This stuff matters.
Making your site easy and fun to use is good for everyone, and you will be rewarded for it with rankings, traffic, and sales.
Offer a flawless User Experience (UX) that quenches the user's thirst for knowledge and their intent to buy your product or service, simple as that.
The guys why started it all.
The leadership at WebSpinner.
Tom Desantis
Art Director & SEO
Tom is the creative side of WebSpinner. Focused on generating high-quality content, graphics, branding packages, photography, and more.
Keeping content campaigns and client websites well optimized is another of Tom's jobs at the studio.
"SEO can make or break a business's website. Good content with no optimization has little chance of ever being seen."
Kevin Macaluso
Web Development
Kevin is the tech guru of the equation at the WebSpinner studio.
Making sure that sites are created and implemented using best practices & SEO strategies.
Kevin ensures re-designs are performed with the lowest possible loss in traffic. The small bits and pieces that often remain behind the scenes are handled with care to ensure that we retain your business and mantain you as a happy client for life.
The WebSpinner Blog
The WebSpinner Blog provides digital marketing tips and actionable nuggets of wisdom for local search. You dont have to be an SEO pro to make a positive impact on your web presence. Just make sure to call us when you get to the hard stuff.
Recent Posts:
So, as we sit here on the SEMRush podcast with Craig Campbell, Chris Green, Jason Barnard, and Nitin Manchanda, we continue to be pinged with this new term. "AEO." Is it possible? Did we really just add another term and possible service to what we have to maintain on...
"Stop selling the way you want to sell.
Sell the way people want to buy!"